---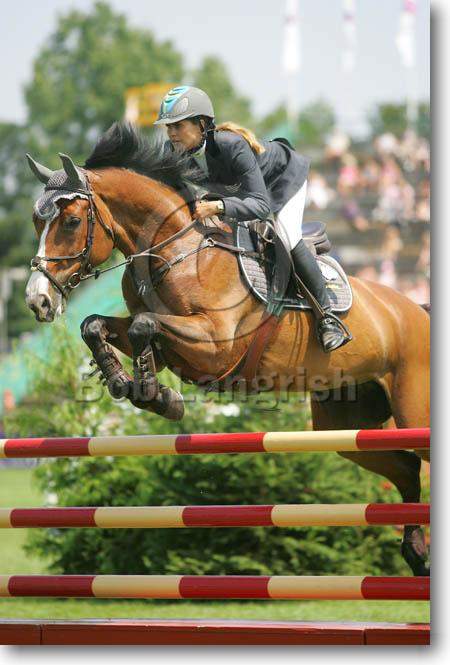 Quirky Jaguar
2004 Bay 16.0hh Swedish Warmblood Stallion
By Jaguar Mail, out of Quillabamba J (by Quite Easy)
Competes in Grand Prix Show Jumping
Created by Hannah M. in September 2013
Jag is a fantastic jumper with a bright career ahead of him, he is very quick and careful with a slightly touchy temperament. He doesn't tolerate rider errors and likes a quiet, subtle ride (or he will let you know about it!). He carries a very high percentage of Thoroughbred blood and is perfect for crossing to heavier mares that need some blood added to them. While Jag has found his calling in the jumper arena, we expect him to be able to produce eventing foals as well.
---
Sire
JAGUAR MAIL
1997 Bay
Sire
HAND IN GLOVE xx
Sire
BEST TURN xx
Dam
MISS BETTY xx

Dam
ELVIRA MAIL
Sire
LAUDANUM xx
Dam
ADORET Z

Dam
QUILLABAMBA J
2000
Sire
QUITE EASY
Sire
QUIDAM DE REVEL
Dam
BIRTE II
Dam
COSMA
Sire
CALETTO I
Dam
ORLINDA

This pedigree page was built for free at SitStay.com
---
Photo Credit
Photo Copyright to Bob Langrish
Thank You!
---
Show Record
ASJA Record
---
Disclaimer
This site is entirely FICTIONAL and these horses do not exist in real life. It is all part of a Simulated horse game.
For more information read our disclaimer.
Thank You!